One of the most common questions that we get asked most about shipping containers is, "How much wind can it sustain?" Living in Florida, we are known for getting torrential rainstorms, tropical storms and yes, even those scary and devastating hurricanes! Shipping containers are durable and structurally sound because they are made to withstand the harsh sea environment. Shipping containers are made of Corten steel, a weathering steel, and can resist overturning caused by high wind loads.
Shipping Containers & Rated Wind Loads
When empty, a 40' or 45' steel ISO high cube container can resist up to 130 mph winds! A standard height empty 40' steel ISO container can resist even more – 140 mph. A smaller empty 20' standard steel ISO container can even top that at 150 mph winds.
If the container is tied down, anchored to the ground, or just simply has a weight inside, then these resistances to wind loads will increase even more!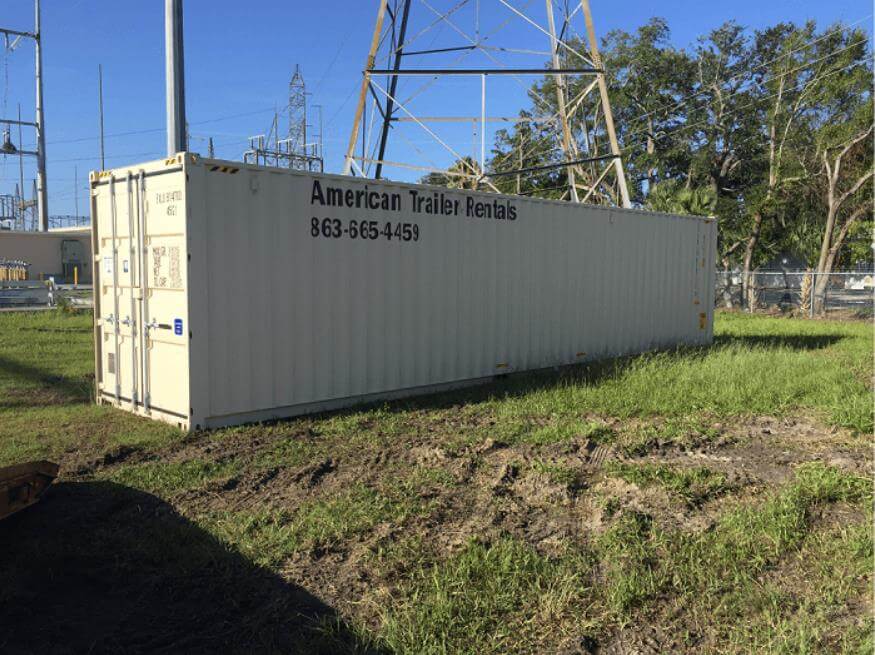 Shipping Containers Aid in Hurricane Crisis
You can never fully prepare for what's to come when hit by a natural disaster, such as a hurricane. Whether it's to store valuable belongings or a place to seek shelter, a shipping container can be the solution. Shipping containers can provide a secure place to store your household belongings and other valuable items you may need to protect during the storm. Shipping containers can also provide service in a disaster recovery situation for the clean-up process.  They can be used to store disaster supplies or place damaged items and fixtures. Shipping containers can provide shelter for people who have been displaced from their homes.
American Trailer Rentals is always here to help in an emergency situation! Please reach out to us if you need a shipping container for hurricane relief support.