Shipping containers are an affordable solution for storage usage. Depending on a few key factors, their pricing can vary quite a bit as outlined below.
Size and Dimensions
Shipping containers come in various lengths, ranging from 10' foot to 45' foot and in heights of 8'6" or 9'6". A 20' container is used less often in overseas shipping which is why they're typically more than just half the price of a 40' container. Smaller containers like the 10' units are higher in their cost per square foot since they are very rarely used to ship goods overseas due to their small size. This means the supply of 10' and 20' shipping containers is low, causing their prices to increase when compared to 40' shipping containers.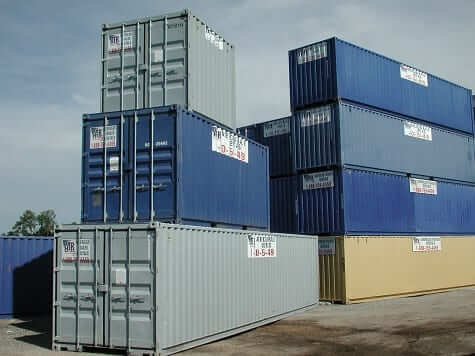 Age and Condition
The age and condition of the storage container will certainly affect pricing. You can expect to pay less for a unit that's older. Older units will have some wear and tear, such as minor dents and dings and faded paint on the inside and out. If you aren't too concerned about the aesthetics of the container, then a used, older container would be suitable and affordable. A newer container will have a higher cost but will have fresh paint, no rust, and no dents.
Delivery Costs
Depending on how far you are from a supplier will determine the added cost for delivery. American Trailer Rentals has serviced the Central Florida area for over 30 years, delivering to over 100 cities in the area.
Customizing a Container
If you are looking to customize your container or to have added features, such as windows, doors, shelving, air conditioning, etc., you might want to consider purchasing a unit instead of renting. ATR does not provide customized work, but we are always glad to assist and advise our customers in any way we can.