Whether you're in construction or running an event, having an office onsite would improve your work environment by providing a designated space for management, administration, or breakrooms. Office containers have become invaluable business assets. Not only are they secure, they're also air conditioned and that's a necessity under the Florida sun. Here are some ways you can utilize one of our office containers and office/storage combo containers to suit your needs on your job site.
What to Expect From an ATR Office Container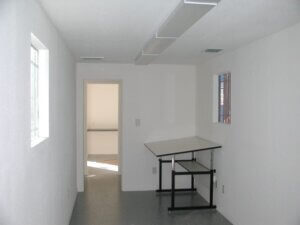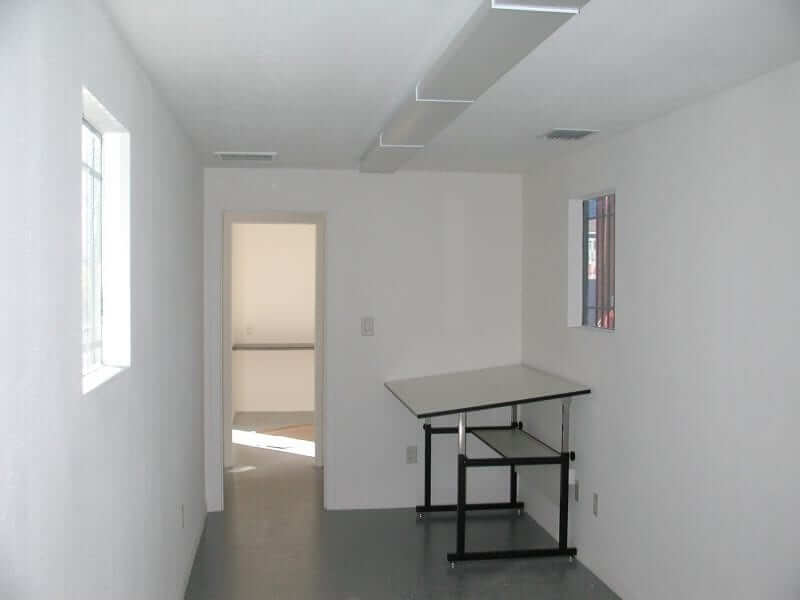 To ensure you're getting the office you need, it's crucial to know what layouts we offer and what will suit your demands. Explore our Office Containers page and take a look at our options. Are you just needing an office? Or do you need storage onsite as well?
All our offices are ground level, insulated, and come stocked with a desk and drafting table. They're equipped with a full-sized air-conditioning unit and electrical hook-ups so you can "burn the midnight oil," but without oil, because you'll have electricity and lights…
Your office will also come with a commercial steel entry man door (or two depending on what unit you've reserved) equipped with a deadbolt.
All of our office exteriors are cleaned, freshly painted, and inspected to be in proper working order before each customer use in order to retain a polished and professional look for our clients.
Office Containers with Storage
ATR offers an Office with Storage floorplan. Depending on the size you need, it splits the container with one side used as a climate-controlled office or breakroom, and the other side used as a secured storage. All of our offices with storage will have a lockbox installed on the storage doors to ensure absolute security of your equipment.
20-Foot Office Container with Storage
Our 20-foot office with storage grants you about 14-feet of insulated, climate-controlled office area and about 4-feet of storage area.
40-Foot Office Container with Storage
Our 40-foot office with storage grants you about 14-feet of insulated, climate-controlled office area and about 24-feet of storage area.
Double Offices
We have a 40-Office container that has been divided into two offices spaces, each having their own exterior entrance and can also be accessed through the interior partition door. One office measures about 14-feet and the other is 24-feet.
Check out our Double Offices page for specific information if needed.
Container Office Benefits
Office containers provide durable and portable office space to locations you wouldn't normally see an office! We've delivered to construction sites, local events, races and so much more! They offer a nice cool area to hold meetings, map out plans, and provide a nice break area for employee out of the Florida heat!
Please reach out to us today to order your next projects outstanding onsite office!