Shipping Containers in Our Community
Look around and you'll see cargo containers almost everywhere you go; at construction sites, retail parking lots, schools, churches, and private residences. Whether they are used as temporary office buildings, onsite storage space, or purchased to be modified for compact housing, there's no denying shipping containers are in demand.
At ATR, we enjoy being an active part of our community. You can find our containers on job sites and farms, at shopping centers and schools, and at special functions like music festivals, golf tournaments, and fundraising events. It's been cool to be part of niche ventures for companies such as V-W Tropical Fish Hatchery, Burnt Oranges Inc., and The Joinery.
We also care about investing in local charitable organizations and non-profit projects, providing storage containers and storage trailers to help various local school athletic clubs, Habitat for Humanity, Tampa Heartbeat, and Bonnet Springs Park.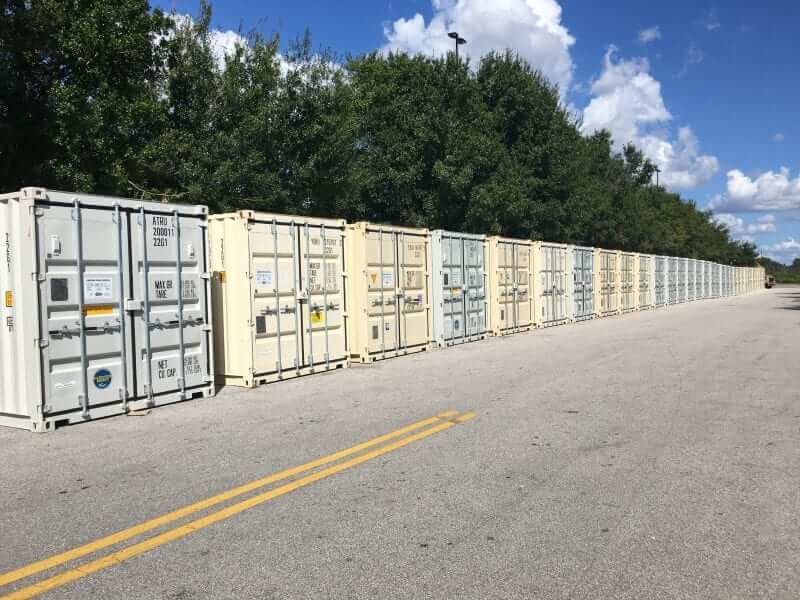 Shipping Containers for Construction Sites
ATR provides onsite office and storage containers as space to manage projects and store construction materials.
All office containers come equipped with ground-level access (no setup), central cooling and heating, commercial flooring, power and phone hookups, built-in desk space, windows with security bars, and a steel office door with a deadbolt.
All storage containers, available for rent or sale, are wind and watertight and come standard with a lockbox for security.
Enforcer adjustable locks and Master Lock padlocks are also available to purchase. Shipping Containers for Retailers and Warehouses
For seasonal or excess stock, cargo containers and storage trailers provide easy-access, onsite storage, to help businesses manage the flow of inventory and supplies.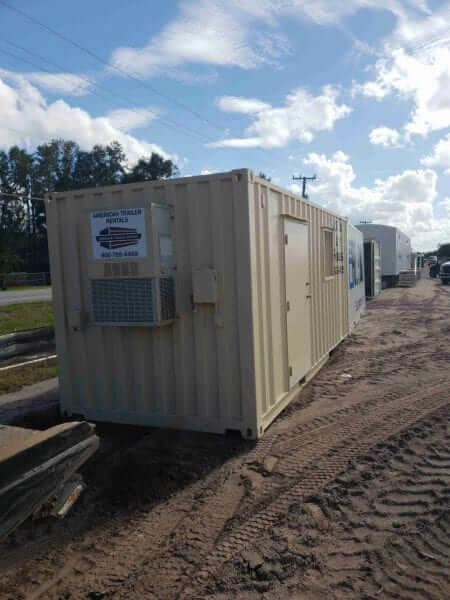 Shipping Containers for Agriculture
Agricultural customers use shipping containers, in the field, to store feed and other ranching supplies. We love fresh produce and honey from our local farmers. It's all the buzzzzz!