Storage containers are versatile tools that have transformed the way we transport goods and manage belongings. Here are answers to some common questions about these essential storage containers.
What Are Storage Containers?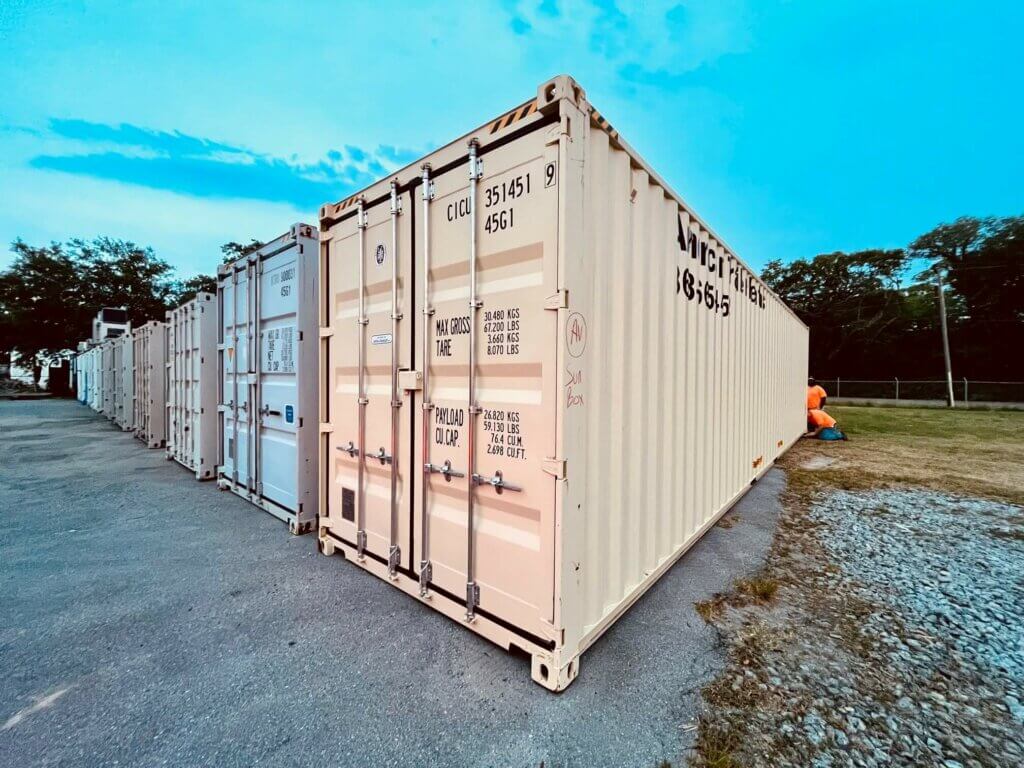 Storage containers are ATR's bread and butter!!! They're shipping containers: standardized, rectangular metal boxes used to transport goods across various modes of transportation, including ships, trucks, and trains. They serve as secure onsite storage solutions.
What Sizes Are Offered?
American Trailer Rentals offers mostly 20 foot and 40 foot storage containers but we also have10 foot storage containers for tight spaces or for smaller projects.
We have 10', 20', 40', and 45' storage containers for sale.
How Durable Are These Containers?
Storage containers are built to withstand harsh weather conditions, heavy loads, and rough handling during transportation. They are constructed from Corten steel which is an alloy designed to withstand the elements.
Can I Customize or Modify Containers?
Yes, containers can be customized to suit your desires! They can be modified for specific uses, such as pop-up shops, offices, or even homes. Modifications can include adding windows, doors, insulation, shelving, and electrical systems. That said, any time you modify a storage container by adding a hole for doors or windows, you compromise the integrity of the container. It'll still be strong, just not…stack 9-high and ship strong. ATR Does not offer modifications but you're welcome to purchase one of our fine containers to do your own modifications!
Are Containers Secure?
Yes, shipping and storage containers are highly secure. They are equipped with lockable doors and most of our containers are modified with a special lock box that makes it almost impossible for thieves to cut your locks.  For maximum security, you can use a cargo door lock that wraps around the storage container's lock rods.
Are Containers Environmentally Friendly?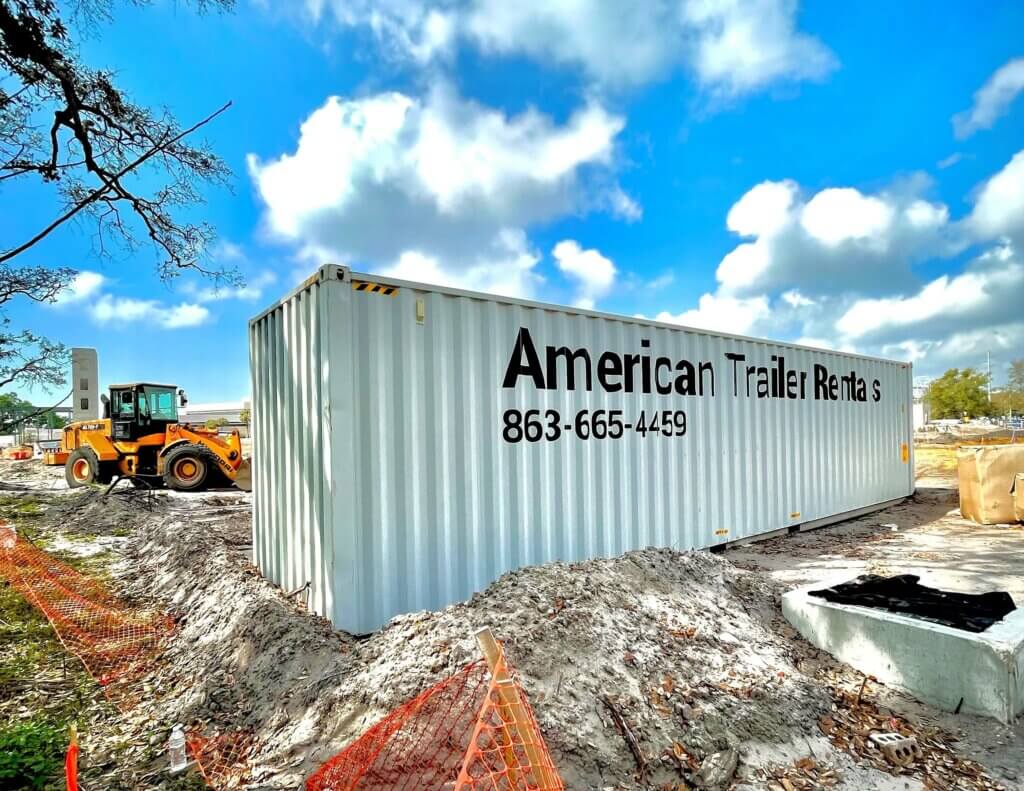 Shipping and storage containers can contribute to sustainability efforts. They are often repurposed for various uses, reducing the demand for new construction materials. Check out this blog post from our website for details on how environmentally friendly storage containers really are! 
Whether you're seeking secure on-site storage solutions, exploring customization possibilities, or considering their environmental impact, storage containers offer a versatile and sustainable solution. At American Trailer Rentals, we're dedicated to providing reliable containers and answering your questions to help you make informed decisions.
Have a question that wasn't answered in this post? Feel free to reach out to our awesome office team for more information or to discuss your specific requirements.