If you're looking to rent a storage container for your job site or to store extra inventory, it's super important that you do a little bit of research before you rent! Here are some things you definitely need to consider before renting one of American Trailer Rental's storage containers.
Size Matters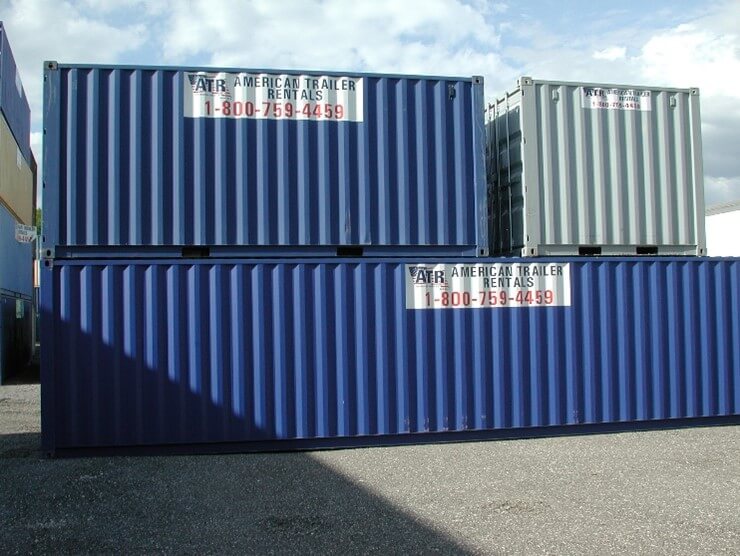 Here at American Trailer Rentals, we offer 10-45 ft. storage containers with our most popular units being our 20' and 40' containers. It's important to know what size unit you need for your location. Not only do you need to know if your unit can fit the items you wish to store, but you also need to know if our storage container will fit on site.
Sizing for our popular units are as follows:
20' Storage Container – 20' L x 8' W x 8.5' H
40' Storage Container – 40' L x 8' W x 8.5' H
We do offer High Cube units (extra foot of height)
If you plan on loading your container with your goods on pallets, note that a container does not fit two pallets side by side. You may want to consider renting a storage trailer instead, which can accommodate that!
Our Trucks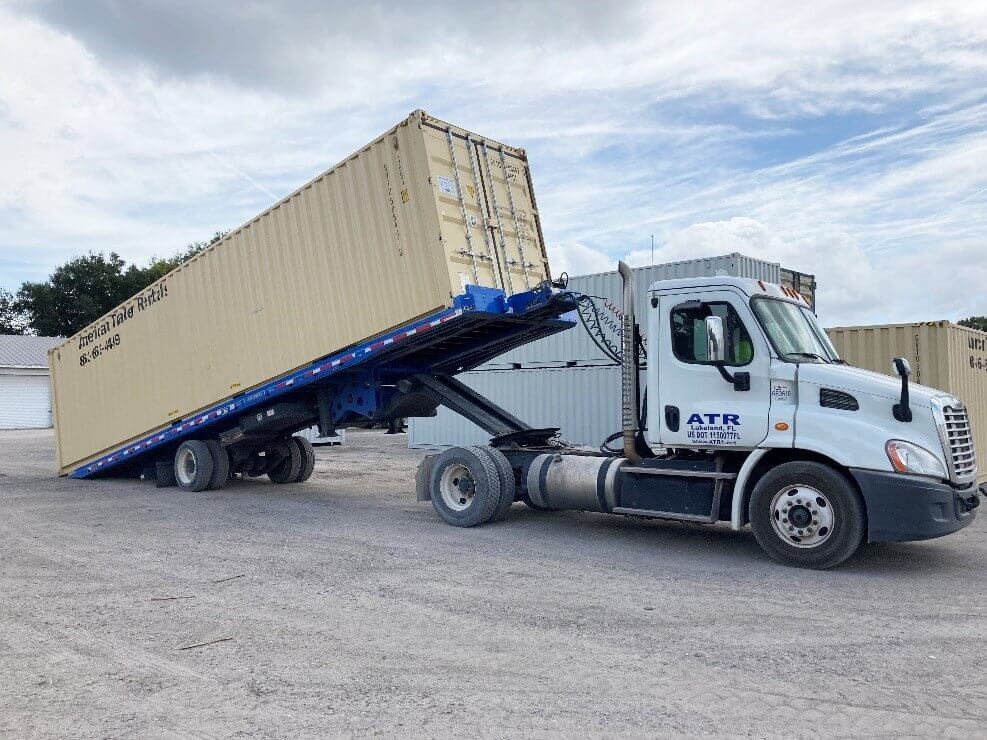 Our trucks are LARGE. Please make sure there is enough room onsite for our trucks to make wide turns. The ground will also need to be dry and flat as our trucks can get stuck in wet earth or grass. Dry ground is also helpful for placing our storage containers, any sinkage or shifting can make storage doors difficult to open.
To deliver a 40' storage container, we'll need about 100' feet of space to deliver. For a 20' storage container, about 60' feet of clearance is needed. You can visit our Delivery & Set-Up page for more details. Please note we cannot drive over curbs or sidewalks to complete your delivery.
Rental Length
Our rental periods are indefinite, meaning you can use our storage containers for as long as you'd like.
Permits
Before renting, you need to research any local county or state rules concerning storage containers at your location. ATR rents out all over central Florida and we do not have access to municipal rulings for each county.
Please reach out to us today for a quote on your next storage container, storage trailer, or office trailer rental! We have an amazing office staff waiting near the phones to answer all your storage trailer delivery questions!  For more information, please watch our video for delivery tips: https://www.youtube.com/watch?v=dXj0PXrGmAg