American Trailer Rentals is a local, family-owned business that was founded in 1987 by Steve Sawyer. He started by just renting out storage trailers for various businesses all over Florida. However, as shipping containers grew in popularity, ATR started renting those out as well. Now storage containers are our core product!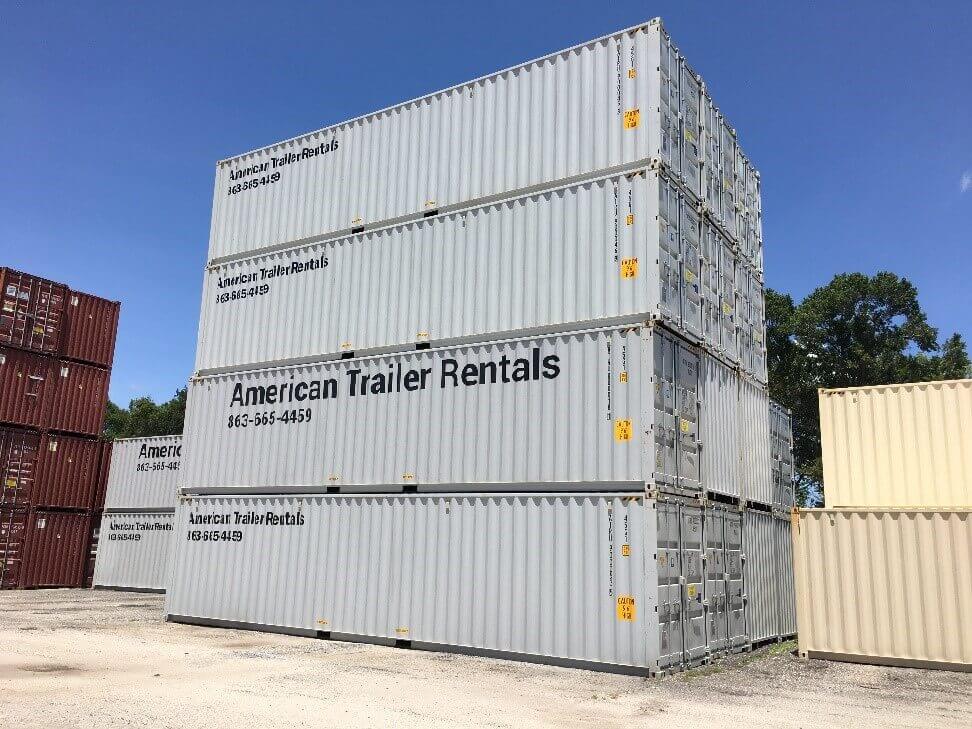 Storage Containers – Perfect for Job-Site Storage
As our core-product, American Trailer Rentals will rent out hundreds of storage containers every quarter!!! We offer multiple sizes ranging from 10-45 feet in length. Our most common rental sizes are 20-foot & 40-foot in length. Every container comes with a lock box to protect your locks from being cut, preventing access from thieves to your products or equipment. Check out our accessories page to see what locks we offer for sale.
We rent both single and double doored 20' & 40' units. All of our storage containers are stored our own yard and we have our own fleet for delivery. This keeps the costs down for our customers.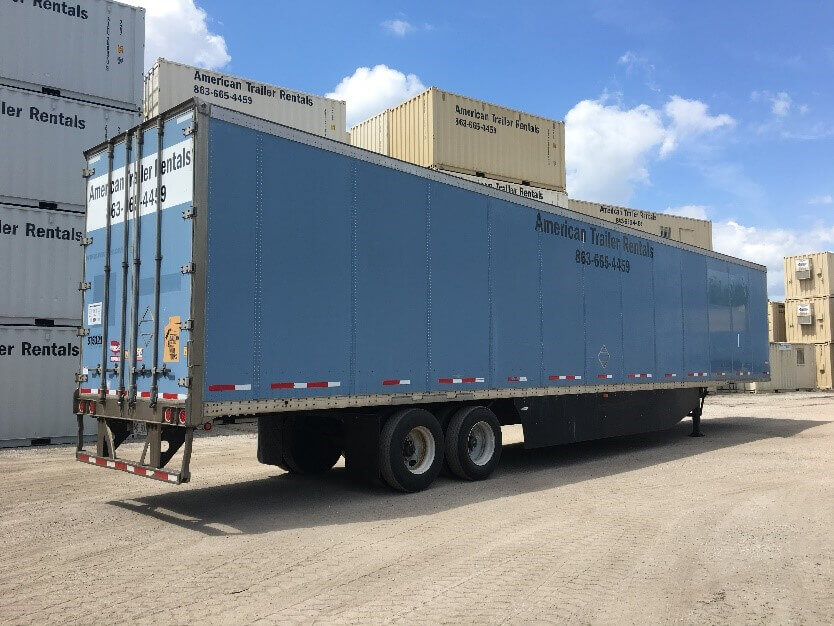 Storage Trailers – Dock High, On wheels
True to our name, we still rent our 53' Foot Storage Trailers. Some people may refer to these as semi-trailers as well. However, these trailers are designed for storage purposes only. ATR's storage trailers are 53′ in length, have swing doors, and are dock high. The 53' storage trailers for rent offer the greatest amount of storage at the best price! These storage trailers are wide enough to fit two pallets side by side. King pin locks are also available so no one runs off with your trailer and products inside!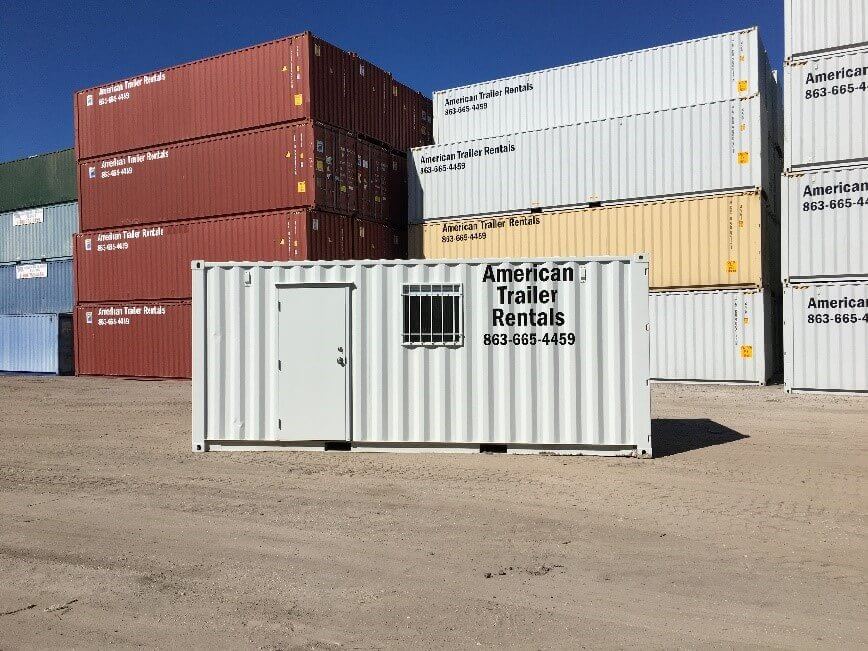 Office Containers – 20' & 40' With or Without Storage
Another amazing product offered here at American Trailer Rentals are our converted office containers. Each office container is insulated and comes with central AC & Heat, power, lights and a desk. All the things needed for a comfortable, secure office setting. Just hook up to 220V power and you should be ready to go!
The office containers can come with or without storage. Whatever your jobsite storage needs may be, ATR will do our best to accommodate!
Please reach out to us today for a quote on your next storage container, storage trailer, or office trailer rental! We take pride in our excellent customer service!