Whether you're needing onsite storage or offices, or you're rebranding and building a new chic shop downtown, below are five great reasons why shipping containers just make sense for your particular needs!
1. Durable!
Storage containers are ATR's pride and joy!!!
They're shipping containers and last quite a long time. Storage containers have a lifespan of 40 years on average, but afterward, they still hold a 75 percent salvage value! Not only does the permanence of repurposed shipping containers stand out to other capital assets but the maintenance required to ensure that longevity is simple and cost-efficient. It's as easy as inspecting paint, rust and seals annually!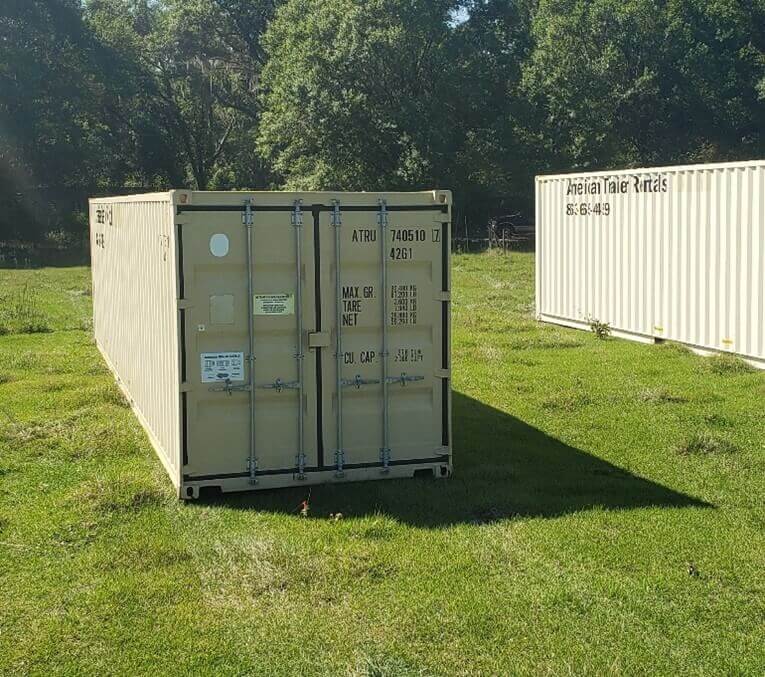 2. Secure!
With its durability, the containers are extremely secure. Constructed of heavy-duty, 16-gauge corten steel, shipping containers are difficult to break into, helping to protect against theft. Here at ATR, we equip all our storage containers with their own lockbox which deters theft even more so by helping to prevent cut locks.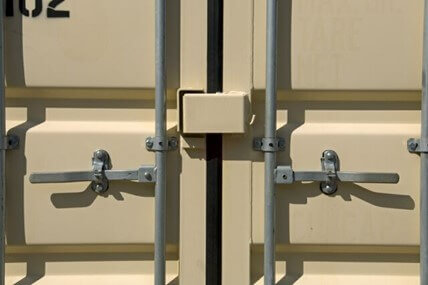 3. Weather and Water Resistant!
Shipping containers are designed to protect shipments from shore to shore under extreme weather conditions at sea (imagine storms and almost 100ft waves!) So, if you need a sturdy structure that will stand up to the elements and last years on site, consider purchasing or renting a storage container!
4. Logistically Ideal
Thanks to the International Organization for Standardization (ISO), shipping containers have a natural logistic advantage when it comes to relocation! They are easily moved via truck and can even be moved by train or plane in some cases. Some container manufacturers include forklift pockets and corner castings for easy lifting, moving, and stacking of these sturdy structures.
5. Green! 
A real "green" product. These containers are manufactured overseas, sometimes only shipped ONCE. Repurposing them as a storage container or office makes this a smart and earth friendly decision. So much so that "container cities" are popping up all over the United States! When you choose to purchase or rent a shipping container, you are giving purpose to a giant steel box that would otherwise sit unused/rusting in a scrapyard or dump.
American Trailer Rentals provides the top-quality storage containers for rent and purchase. Please reach out to us today for a quote on your next storage container, storage trailer, or office trailer rental! We have an amazing office staff waiting near the phones to answer all your storage trailer delivery questions!