Shopping for a Shipping Container
If you're looking for a cost-effective option to expand your business or residential space, a shipping container may be the solution. But for someone who has never purchased a shipping container, this might be tricky! There are a few things that you should be aware of when shopping for a shipping container. We're here to walk you through that.
Finding & Inspecting a Shipping Container
First, you'll want to look for a place that sells containers in your area. Shop around because prices can vary depending on who you are buying it from and the condition of the container. If you're able to choose a company that is located closer to where you need the container placed, then delivery prices will be cheaper. It is also recommended that you go to the location to see the storage container in person so that a visual inspection can be done. If that's not possible for you, then ask for pictures of the exact boxes available. Many container facilities will provide "sample photos" or "example photos". This could mean that the box you get may look very different than the photos, so it's important to follow up with exact questions about the condition of the box. The condition of the box will be a key factor in what drives price differences between different containers. At American Trailer Rentals, we are happy to show our equipment to anyone looking to buy. In fact, they can even pick out the exact box they want. If they're unable to come to our yard in person, we're happy to send pictures of the exact boxes we have available.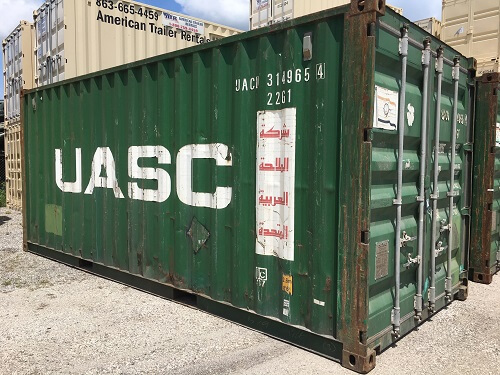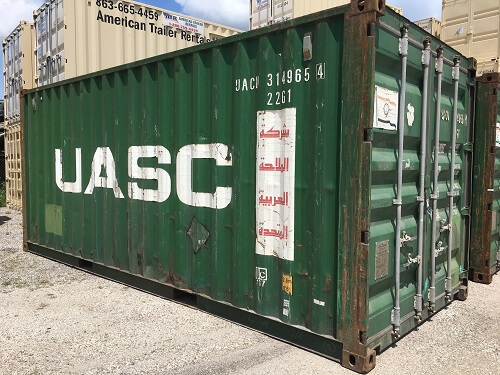 Detailed Inspection of a Shipping Container
If you're able to inspect a shipping container in person, there are some specific things you will want to keep your eye out for. These are outlined in the next blog article: How to Inspect a Shipping Container – Part 2.
Don't want to read Part 2? Then give us a call and we'll talk you through the rest!