Finding a storage container to rent is tough! Suppliers aren't on every corner like your average super center. Most of the business is done online and sometimes, that can get a little sketchy. Here is a detailed guide on how to find the right shipping container provider.
Rent from a reputable source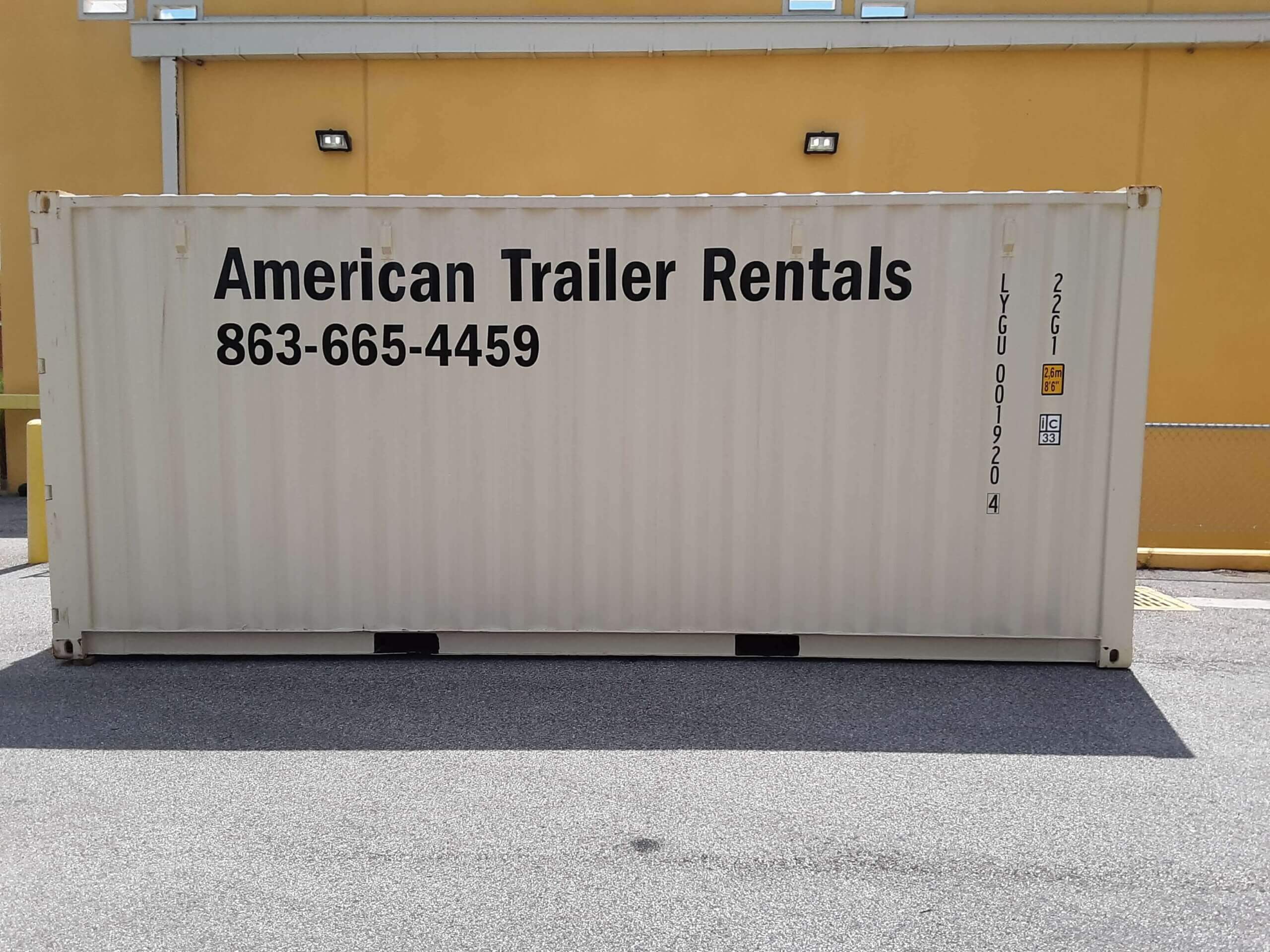 Make sure you're renting from a reputable source when you're shopping for a storage container to rent. A good sign is a local business with inventory in-state. A business with a local yard that has the option for you to come and check out inventory is a good sign! Here at American Trailer Rentals, we've worked with shipping containers for over a 30 years, so we know a thing or two about storage containers and office containers. Our yard is in Lakeland, FL and we deliver all over central Florida. If you're looking to rent from a serious company you've come to the right place.
Other good signs are companies with a "Face". We've got a working phone number where you will talk to someone IN FLORIDA. Here at ATR our customers are valuable to us. We always try to go above and beyond to meet your needs and build a relationship. Our office is smaller, so you'll more than likely talk to the same person every time you call in.
Does the company you are inquiring with know that proper jargon surrounding a storage container business? We don't recommend you sharing your credit card information with a company who calls the lockrods on the container "door poles" or something!  
Shop around!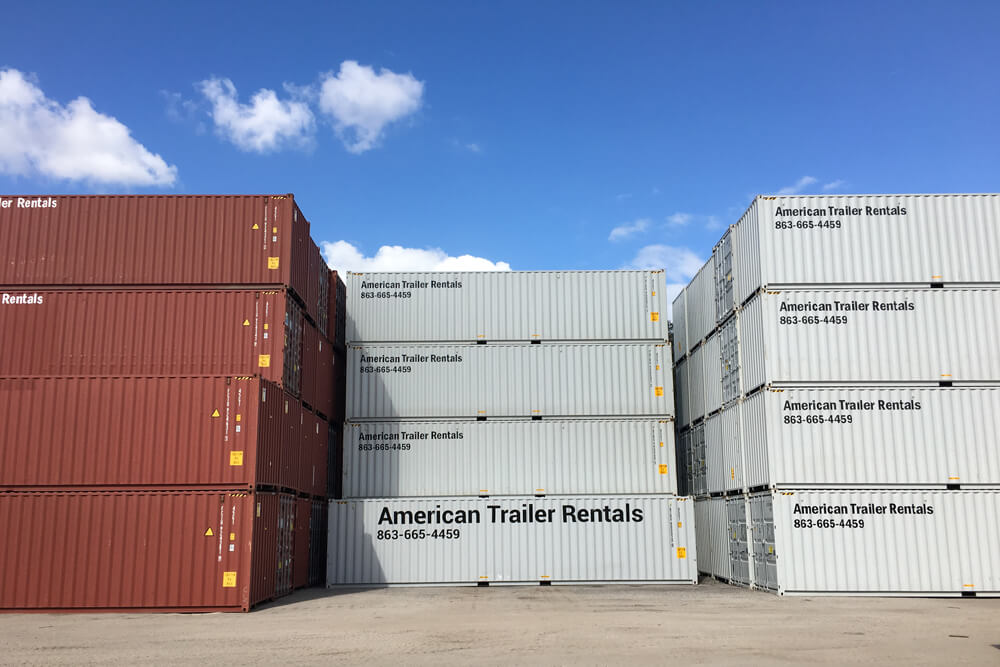 There are so many varieties of containers and pricing for rentals varies immensely between companies. Some companies' containers are in poor condition or have limits to what they can store. If you haven't reached American Trailer Rentals FIRST, keep looking! Our prices are super competitive.
The internet is your friend (sometimes). A simple Google search can usually find you a local storage container rental company in your area. If you're needing to rent in Central Florida you can keep American Trailer Rentals in mind. We service all over Central Florida.
Delivery Fees and Hidden Fees
You don't want to just shop around for unit pricing. Delivery fees and hidden fees will definitely add up. Ask questions like, "Where are your storage containers coming from" and "do you hire out your drivers" to get an idea of what your delivery fees might be. Some storage container rentals charge insurance fees, property tax fees, damage fees, and any other fees they can dream up! At ATR, we're always 100% upfront with our pricing and don't have hidden fees.
Know what you're getting!
Do you know what size storage container you need? What about the dimensions of that storage container? Be comfortable asking for the dimensions and specifications of the storage container you're thinking of renting. A reputable storage container company will have no issues sharing that information with you!
Do you need a High Cube container? If the company you're inquiring with doesn't know what a High Cube container is (and isn't ATR)…look elsewhere! High Cube containers are necessary if you need to drive a forklift inside (extra foot to lift!) or if your materials are taller than 7' 5 ¾" .
Does your location have room for a storage container?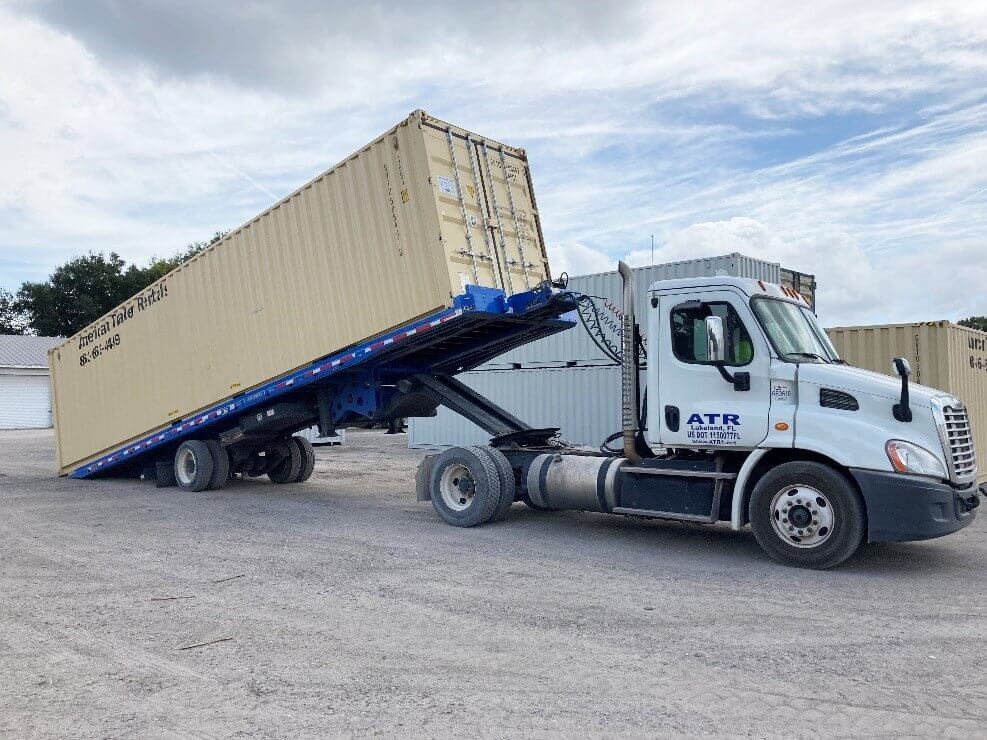 Visit "How Much Space Is Needed To Deliver A Shipping Container" to see if your location is ready to accept a storage container and see how containers are delivered.
Make sure you have enough space for the truck to make wide turns. 100' is needed for a 40' container, and 60' is needed for a 20' container. A minimum clearance of 14'6" feet overhead is needed, with 18 feet of overhead clearance at the place of unloading.
Make sure the ground is hard, level and stable so the truck won't sink. Sand or mud will cause the truck to get stuck. The truck, trailer, and container combined weigh upwards of 40,000 pounds! You can imagine how easily that would sink in soft ground. A level surface is crucial for container doors to open and close properly.
American Trailer Rentals provides the top-quality storage containers for rent and purchase. Please reach out to us today for a quote on your next storage container, storage trailer, or office trailer rental! We have an amazing office staff waiting near the phones to answer all your storage trailer delivery questions!