Happy Halloween, ATR Family!
Shopping for storage containers can be a NIGHTMARE! But with a good, reputable and knowledgeable storage container supplier (like American Trailer Rentals) we can lead you out of the darkness and into the light. Enjoy these spooky storage container stories but don't fret there is always a happy ending with American Trailer Rentals!
The Perfect Storm

Mr. Brown was on an extended business trip when out of the blue a hurricane was headed straight towards his home in central Florida! Upon his return Mr. Brown discovered his windows were thankfully intact, but his new shed was completely destroyed and his garden gnomes were nowhere to be found. Surprisingly, he noticed his neighbor, Mr. Green, was in good spirits! Before the storm, he had loaded all his Lawn Jockeys and potted plants in his storage container, purchased from American Trailer Rentals. "I wish I'd gotten a storage container like YOU, Mr. Green," Said Mr. Brown melancholily "my garden gnomes are all gone…" But to his astonishment, Mr. Green opened his storage container doors and, with a twinkle in his eye, said, "I know you love those garden gnomes!" The gnomes had been rescued from the perfect storm inside the Storage Container!
An EMPTY  40' or 45' steel ISO high cube container can resist up to 130 mph winds! A standard height empty 40' steel ISO container can resist even more – 140 mph. A smaller empty 20' standard steel ISO container can even top that at 150 mph winds. When loaded and tied down it adds even more resistance to high winds. Storage container can provide a secure location to store your household belongs and other things you'd need to protect during a storm. Visit our blog post to see why storage containers are way better than your average shed!
Gone in the Dark!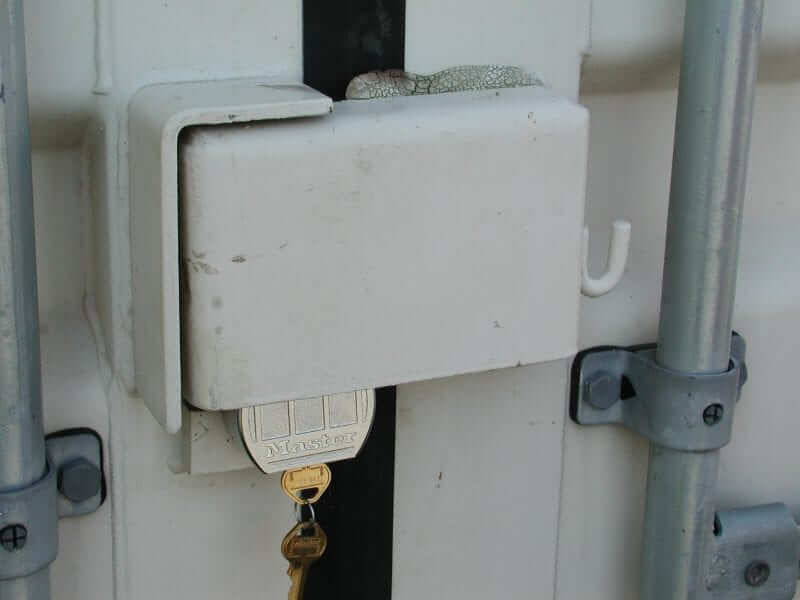 Sally was entering her jobsite one morning when she noticed her storage container had been left wide open and all her materials were stolen! Thieves had cut the lock on her storage container, stole what they wanted and didn't even bother to close the container up again! Thousands of dollars worth of materials, it's enough to make anyone's hair turn WHITE!
Having your things stolen can be a NIGHTMARE. Even if your jobsite is secure, people will always find a way to try and break into your storage container. Especially if they know there is material of value inside. All our shipping containers come with a steel lockbox fitted, that protects the padlock from being cut and makes your container almost impenetrable.
Don't get caught in one of these spooky stories! American Trailer Rentals provides the top-quality storage containers for rent and purchase. Please reach out to us today for a quote on your next storage container, storage trailer, or office trailer rental! We have an amazing office staff waiting near the phones to answer all your storage trailer delivery questions!