Office Container vs Office Trailer
So what's the difference between an office container or office trailer? While these two terms sometimes are used interchangeably, there is actually a big difference between these types of portable offices, and one that greatly affects the pricing! You'll want to know exactly what your needs are in order to rent the right thing.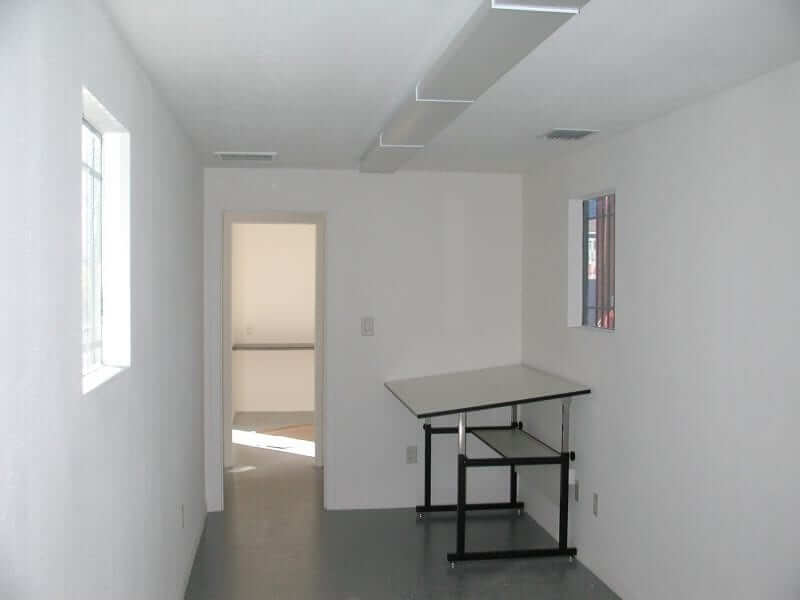 Office Containers
An office container is built from a shipping container. Shipping containers are made from strong, secure, and weathertight corten steel, which makes for an excellent shell to build out an office from. The interior of the container resembles a traditional office with drywall, flooring, lighting, windows, doors, lights, power, and AC. Office containers are ground level which means there's no setup required! This means faster delivery & faster use. Just hook up the power & you're good to go! Typically a permit is not required for an office container. Office container standard sizes are 20' long or 40' long – both 8' wide because the size is determined by the size of the shipping container. American Trailer Rentals offers both of these sizes, along with other options to combine both office and storage space. If you need both, an office/storage combo can be rented which includes 15' of office space and 25' of storage space. Office containers do not have bathrooms. "What's the most important difference between an office container and office trailer?" you ask. That's easy – THE COST! Office Containers are hands down significantly cheaper than office trailers.
Office Trailers
An office trailer is built from wood, vinyl, and other construction materials. The interiors resemble a typical office, just like an office container, however they usually include extra amenities like a bathroom or breakroom. Office trailers are elevated and on a hitch, which means set up is required prior to use. And before you can even get your office trailer, you'll need a permit too. Because office trailers aren't constrained by an existing shell like office containers are, they come in a larger variety of sizes like 8', 10', and 12' widths and ranging in length from 20' to 64'. If you need storage space too, you would need to rent an additional piece of equipment like a storage container, because office trailers are all elevated conditioned space. If you're still wondering, "What's the most important difference between an office container and an office trailer?" – it's STILL THE COST! Office trailers are considerably more expensive than office containers. Furthermore, you can't use your favorite local portable office supplier (that's us!) because American Trailer Rentals only rents and sells office containers.
Please reach out to us today to start your next container project!