The jargon in the storage trailer world can be quite confusing! A storage trailer can be referred to as a dry van trailer, storage container on wheels, over the road trailer, a reefer, or semi-storage – and those are just a few of the names! However, if you're looking for a trailer that is on wheels, used purely for onsite storage, and is not transported with goods inside, then "storage trailer" is the best term to use. Many of those names and types of trailers have subtle differences, but it may not be what you need and the price will reflect that. For example, a "reefer" is a trailer that is refrigerated, and an "over the road" trailer is used for transporting goods from one location to the next. Both of these trailers have added features that will cost much more than a simple storage trailer.
Storage Trailer Sizes
Storage trailers can come in a variety of sizes. The shortest ones are called "pups" and they're between 26 and 29 feet. However, the most common lengths for storage trailers are 48' and 53'. Storage trailers can have either roll doors or swing doors. These doors are several feet off the ground so that the trailer floor is lined up with the loading dock floor. This enables easy loading and unloading into the storage trailer. For more specific dimensions, you can view ATR's Storage Trailer Specs Sheet.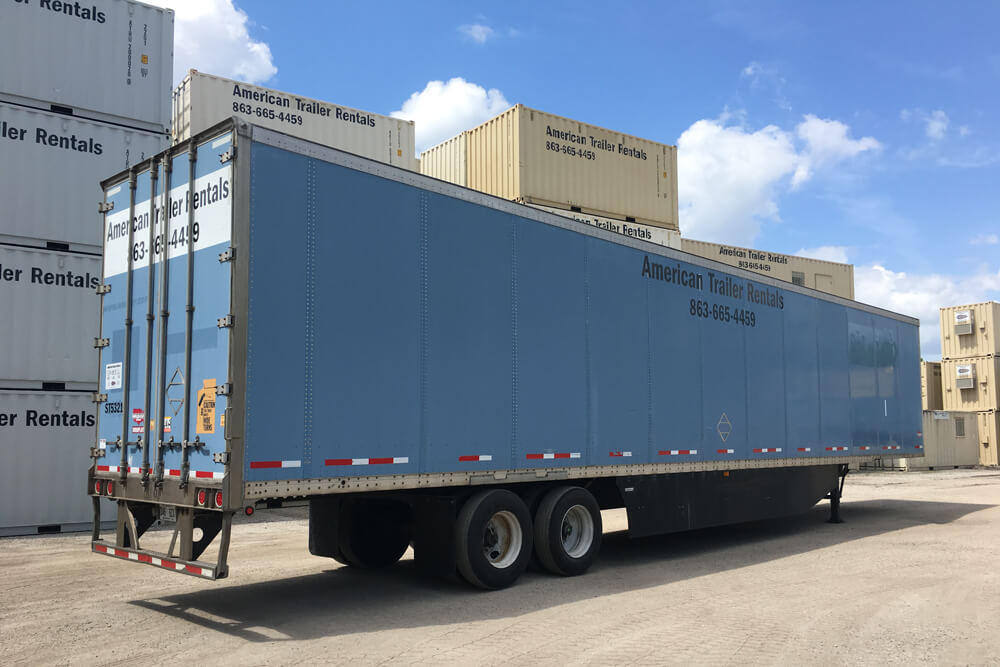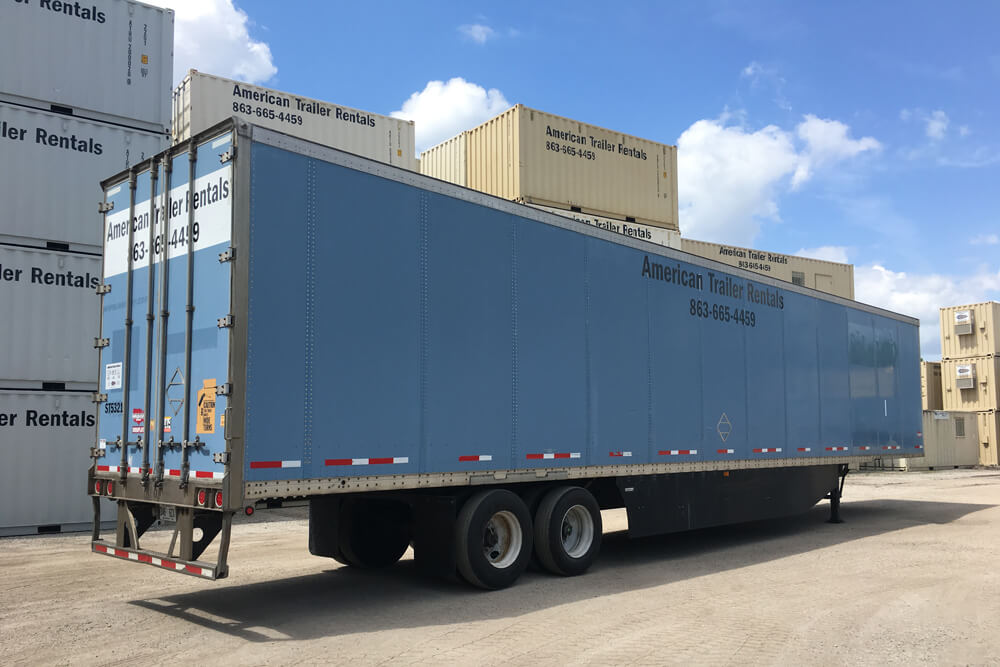 Storage Trailer Security
Keeping your goods safe while being stored is always the priority. ATR's storage trailers are all watertight so your stored items won't get damaged by water. But how do you prevent theft? The answer is a king-pin lock! King pin locks are attached beneath the trailer which will prevent a tractor from hooking up to the trailer and driving away with it. King-pin locks are made of cast steel, and they are portable and easy to install. You can have peace of mind and prevent unauthorized hookups to your trailer.
Storage Trailer for Rent
American Trailer Rentals offers 53' storage trailers for rent with swing doors. We can deliver the storage trailer right to your job site or warehouse. Contact us to lease a storage trailer today!