Shipping containers are bulky and heavy. Where do you even begin if you have a big steel box that needs to be moved or transported to another location? There are actually a few different options for you. If you have purchased the unit from a company with their own transportation, that's the easiest option. Here at American Trailer Rentals, we have our own in-house drivers who will deliver the unit to the site location specified. ATR uses tilt-bed trucks to deliver the storage containers. If you want to save on the delivery fee, you can pick the unit up yourself, however, you should have some experience with this, and you will need to have the proper equipment. The third option is to have an independent driver, such as a tow-truck or flatbed freight company. However, if you use a flatbed delivery service, you will need a forklift to unload the unit. With a tilt bed, the unit is rolled off the back and is typically the most common and least expensive option.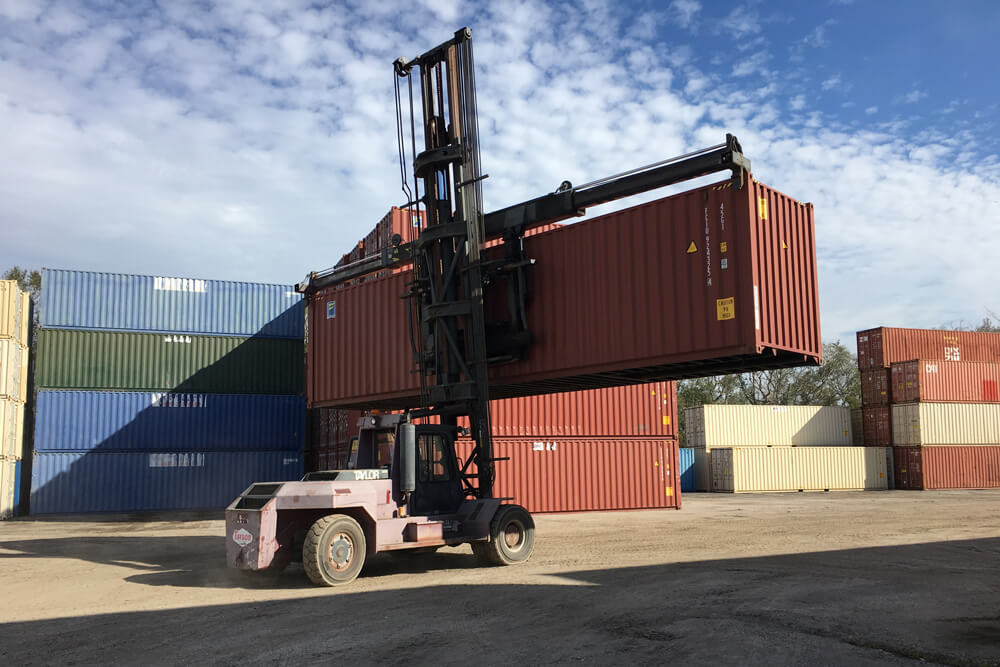 Things to Know About Shipping Container Deliveries
You want to make sure that you have enough space to allow the delivery truck to maneuver and place the storage container exactly where you want it. For a 40' shipping container, you will need at least 100' of space and for a 20' container, you will need at least 60' of space. A shipping container that is loaded will be harder to move due to the increased weight and added liability of damaging goods. So check with your transportation provider to make sure they have the right equipment if your shipping container is loaded. American Trailer Rentals can help you move your container anywhere in FL that you need it.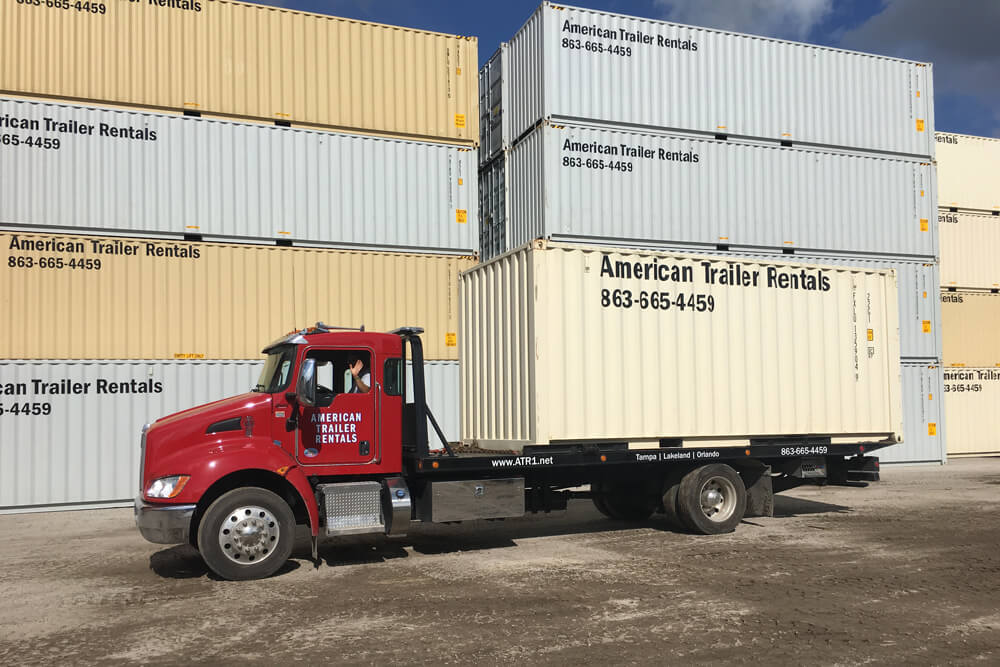 Having Your Site Ready for Delivery
You will want to make sure that the foundation is free of debris, firm, and level. If the ground is soft or unstable, you will want to consider pouring a slab, adding fill dirt or gravel, or using railroad ties or pressure-treated 6"x6"s under the containers. ATR recommends two 6"x6" that are 9' long under a 20' container. For a 40′ container, use three or four 6″x6″s.